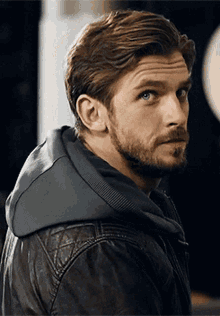 Next Sunday 19th December is the annual SOVAS Voice Arts Awards, being held at the Guggenheim in New York.
It felt so cool to write that bit. 'Oooh, Guggenheim!'
I'd like to think it's just Covid that has restricted my travel to these prestigious awards, but being honest, I'm just not important enough – and would probably increase the drinks bill substantially.
A year ago, I was ridiculously lucky and equally blessed to have Dan Stevens narrate Ever Winter for an audio book for Podium Audio – and boy, did he perform the hell out of it.
His scenes with Martin, in particular were just perfect and Dan was extremely cool, kind, reassuring and humble, when we had a zoom call about the characters and dialects, before he went into the studio to record.
Dan has been nominated as Best Voiceover (Sci-Fi) and is amongst brilliant franchises I adore (Alien, Firefly and Ready Player Two) and the likes of RC Bray, who is a titan in the audiobook world.
To have my indie offering to the world spoken of with the big ballers is too cool for a guy from a little place called Barking in Essex.
The hosts and presenters of the awards include Trevor Noah and Joe Mantegna.
You can watch a live stream of the Awards at http://www.sovas.org @ 6.30pm ET / 3.30pm Pacific time or 11.30pm Londonbabytime.
This is the first awards thingy I have been linked to since becoming an author. I don't know how they work, I don't know how difficult it was to get to the nominee stage and just what that means, but I am so proud and regardless of the outcome, I again would like to thank anyone that has given my work a try and taken a punt.
That being said, if we do win ('We' being talented Hollywood Marvel Dan and me as his new best mate), by some chance – I am going to spam the hell out of that!
Good luck to all.
Thanks again to Podium Audio – a wonderful team, each and every one of them!
If you haven't seen Ghostbusters yet, why?
Willow comes out on TV next year and they'd better give Val Kilmer a cameo, or else.
#sovas #danstevens #voiceartsawards #voiceartists #everwinter